We design and develop professional and engaging websites that can captivate your potential audience
Our web design and development services in Canada and around the world assist businesses in developing and maintaining a professional online presence. Our web design process in Canada entails developing visually appealing and user-friendly websites that accurately reflect your brand image. Our web development in Canada, on the other hand, focuses on technical aspects such as coding, functionality, and performance. We use our expertise in both web design and web development at EMarketing And Solutions to create innovative and effective websites that not only attract visitors but also drive conversions and sales.
Importance of having a Website
A website is crucial for modern businesses, providing online visibility, credibility, accessibility, and customer engagement.
Become more profitable by investing with an expert by your side
EMarketing And Solutions Arrangements constructs adaptable, simple to-utilize
WordPress sites that give you full command over your site and content, which you can undoubtedly refresh as your business develops. Allow us to deal with your WordPress improvement needs.
Work directly with our developers to create a website that will give customers a clear vision of your brand and personality. Your blog will be hosted directly on your website, making it easy for visitors to access all of your content.
Focus specific ideas or topics on your pages to attract new visitors.
Services we provide under Web Design and Development
The Cutting Edge Technologies We Use
Empowering you with the best technology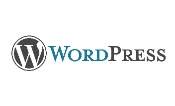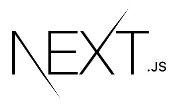 POWER YOUR BUSINESS TO THE NEXT LEVEL

WITH OUR 360 ONLINE DIGITAL SOLUTIONS
What is your web development process?
Understanding your business and goals is the first step in our web development process. Then, using the most recent technologies and best practices, we create a custom design and develop the website. Before launching the website, our team thoroughly tests it, and we provide ongoing maintenance and support to ensure it continues to perform optimally.
How long does it take to develop a website?
The length of time it takes to develop a website is determined by several factors, including the site's size and complexity, the features and functionality required, and the client's goals and preferences. In general, we strive to complete projects within the timeframe agreed upon with the client.